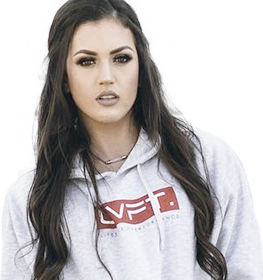 Challenge Of The Month – June
HIIT Cardio "Peak 8" Training
Here is a great high-intensity-interval-training program that you can throw into your week once or twice if you are bored with your normal HIIT. Try at least once, don't be scared of this! You will feel fantastic afterwards, I promise you!
How to properly perform Peak 8:
Warm up for three minutes.

Exercise as hard and fast as you can for 30 seconds. You should be gasping for breath and feel like you couldn't possibly go for another few seconds.

Recover for 90 seconds, still pushing, but at a slower pace and decreased resistance.

Repeat the high intensity exercise and recovery 7 more times, for a total of 8 peaks.
The key to performing Peak 8 exercises properly is to raise your heart rate up to your anaerobic threshold. Keep pushing as maximum effort for 20-30 seconds, and then rest for 90 seconds.
You will certainly want to work your way up to this point, but ultimately you want to exercise vigorously enough so you reach your anaerobic threshold as this is where the "magic" happens that will trigger your growth hormone release.
By the end of your 30 second period you will want to reach these markers:
It will be relatively hard to breathe and talk because you are in oxygen debt.

You will start to sweat profusely. Typically this occurs in the second or third repetition unless you have a thyroid issue and/or don't sweat much normally.

Your body temperature will rise.

Lactic acid increases and you will feel a muscle "burn."
The anti-aging health benefits of Peak 8 exercises:
Once you regularly participate in these 20 minute exercises at least 3 times a week, most people notice the following benefits:
Decreased body fat

Improved muscle tone

Firmer skin reduced wrinkles

Increased energy and sex drive

Improved athletic speed and performance

Ability to achieve your fitness goals much faster
Another benefit is in the time it will save you. Instead of doing an hour-long cardio workout, you'll be done in 20 minutes or so. The actual sprinting totals only 4 minutes!